Blog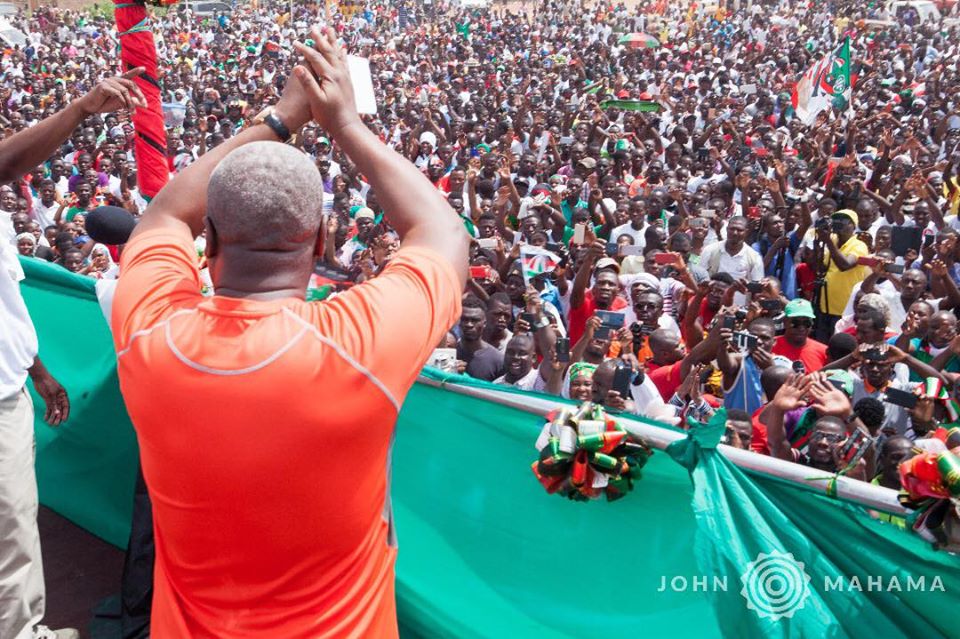 Mahama Launches Fundraising Platforms For NDC Campaign 2020
Former President and flagbearer of the opposition National Democratic Congress (NDC,) John Dramani Mahama, is kick starting the 2020 campaign activities with the launch of a platform to raise funds for the pending general elections.
The programme, is slated for this Thursday, January 16, 2020 at 11:00AM, at the International Trade Fair Centre's Event Haven at La in Accra.
It forms part of series of activities the largest opposition party is putting in place, to raise funds for vigorous campaign later this year.
Details captured on the flyer shared on various social media platforms said "Launch of fundraising platforms and adopt a constituency and branch policy.
The flyer also directed members of the party to visit www.GHANANDC.COM for additional information concerning the party's programme of activities.
Members who subscribe to the campaign, would be given a "Special Donation Card".
Party members at all levels, are expected to grace the event and help in the fundraising and the adoption of constituencies, branches for victory 2020.
A video of the event also invited party bigwigs, lawmakers, parliamentary candidates, Constituency and branch executives, members and supporters of the party, to throng the Trade Fair Centre to support the agenda to bring back the former President who the party is says, is on rescue mission.
Source: The Herald